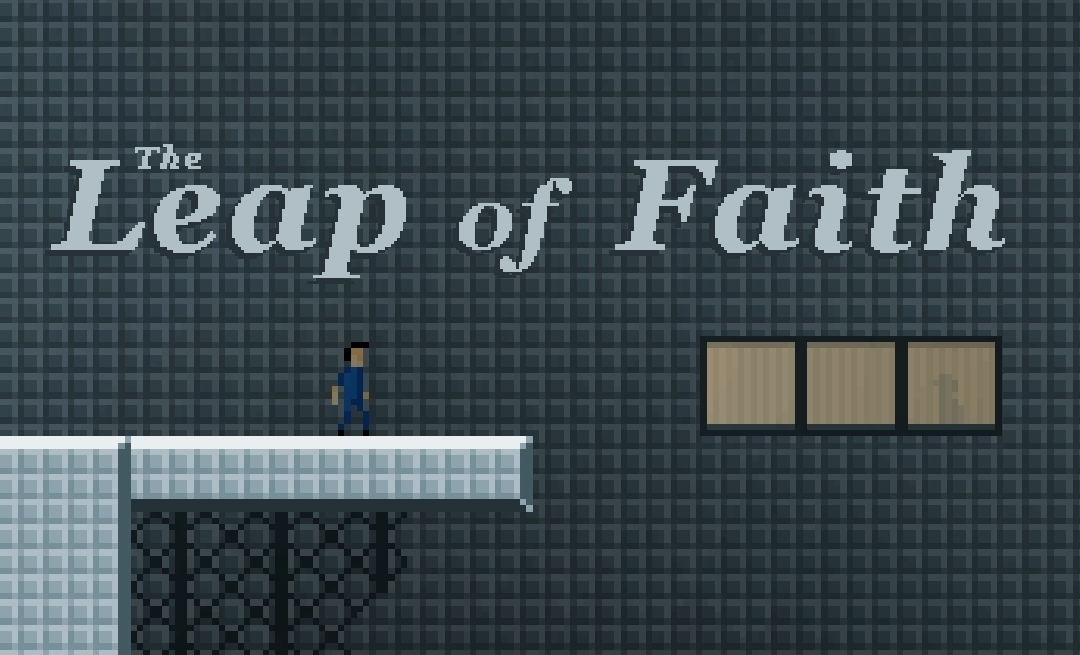 The Leap of Faith
A downloadable game for Windows
The Leap of Faith is a short side-scrolling platform game in which the player assumes the role of a research participant in the "blind faith" trials at the mysterious Andorf-Walden Institute. Over the course of the game, the player will participate in three tests, each of which can be completed in two different ways.
CONTROLS:

WALK around with the LEFT and RIGHT arrow keys
JUMP with the UP arrow key
FALL through platforms with the DOWN key
INTERACT with the Z key
Use ESC to access the MENU
I made this game in a weekend as a small experiment in game design. There is very little challenge to the game. It's really just meant to make the player think about some existential things and about the illusion of choice in video games. The game randomizes the gender and race of every character when it's restarted, so if you want to play as someone else, just start over!